ISOPON P.38 – The Original Body Filler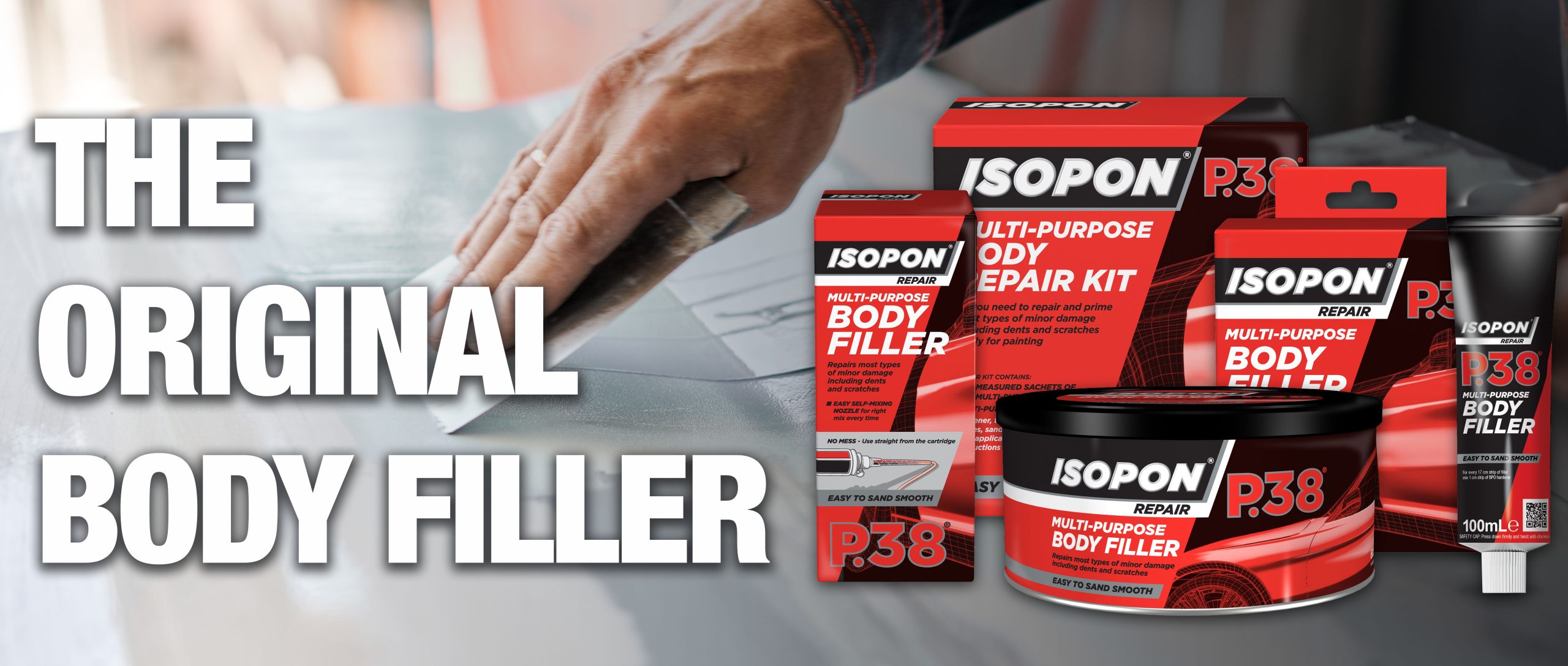 Over my time at U-POL I have seen the ISOPON range transform from a product used and known by professionals, to a product that provides easy to use, all-in-one kits for the backyarder.
A few years ago, we released a new concept for retail customers, an easy-to-use kit that contains everything you need to do the job. Without coming from a trade background, or knowing much about the automotive repair industry, I found the idea of fixing a dent or scratch on cars daunting. However, after using the ISOPON Plastic Bumper Filler Kit on my old banged up Toyota Celica, the results spoke for themselves. The ISOPON Plastic Bumper Filler Kit is highly flexible unlike most filler and allowed me to fix all the scratches and scuffs and is still holding up like new 4 years later.
David's ISOPON has a rich heritage with nearly 75 years' experience in manufacturing automotive refinish products. ISOPON's P.38 formula began in 1949 as the world's first, and original pre-mixed body filler. Turns out Walter David the Great Grand Father of ISOPON and later U-pol was a rat exterminator back in the day. To seek out and bait the vermin he needed to drill holes in walls, which didn't make the lady of the house happy. So, he developed a paste to fill the holes that could be painted over and after 38 attempts, he had created the first patch filler ISOPON P.38 (derived from rearranging the letters of POISON). From its humble origins the ISOPON brand has progressed to maintain a stable, competitive position in the industry after all these years.
ISOPON has since advanced their filler products to a level where both professionals and DIY repairers can use their products, and still get top quality results. Without the need for industry standard machinery, ISOPON has all areas covered; through their easy-to-follow instructions and videos. ISOPON even has ONION BOARDS that give you the correct mixing ratios to get the job done to a professional standard.
ISOPON's P.38 continues to stand the test of time and continues to stand tall as the 'original' body filler.