The import industry was one of the hardest to be affected by the COVID-19 pandemic. With sea container shortages, wharf strikes and product limitations, the automotive industry struggled to contain body fillers, paints and other refinish products. The industry was in an all-time crisis. However, U-POL Australia stood on the front foot when it came to shortages, bracing themselves for the worst.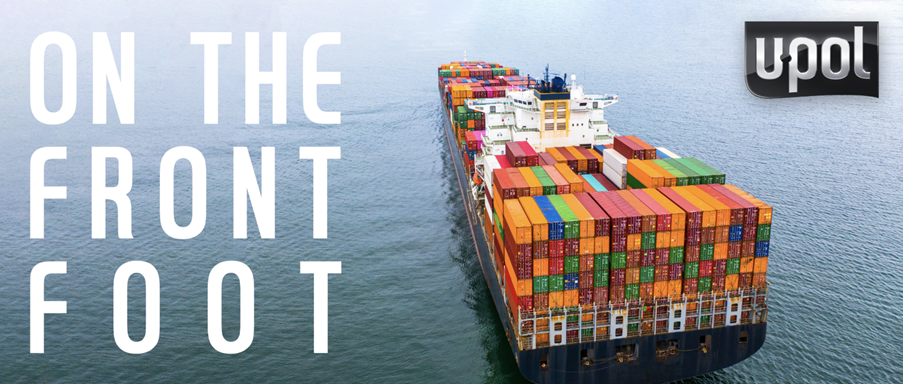 U-POL Australia is a world leader in automotive refinishing products specializing in fillers, coatings, aerosols, adhesives, and paint related products. Manufactured in the state-of-the-art technical faculty Lab in Wellingborough, England, U-POL has over 70 years of experience in manufacturing high quality products and is recognized globally in over 100 countries. Following the footsteps of the UK, U-POL AUSTRALIA…. Has been leading the automotive refinish market for over 25 years, proving ourselves as a leader in the automotive refinish industry.
The COVID-19 pandemic produced problems for the industry early on, with shipping container prices skyrocketing, national wharf staff going on strike and lockdowns putting additional strain on the global distribution network. The inconsistency of the global shipping market made it difficult for businesses to know when their product will arrive and whether they would have enough stock to sell in the meantime. And to top it off, businesses struggled to obtain stock due to a shortage of raw paint materials for resin.
However, U-POL Australia countered the shortages we saw during the pandemic by ordering enough stock to keep them tied over in the meantime. So, while many businesses simply couldn't get their hands on car paint and body fillers, U-POL Australia had more than enough to go around, taking their stance as a pandemic leading company.
The COVID-19 climate changed the way people used their spare time. People were completing that project in the shed they had been putting off for years. With U-pol's range of DIY products, people finally had the time and the resources to finish that project car or fix the ding they got at the supermarket. People couldn't socialise, so there had never been a better opportunity for fixing up the car in the shed. Over the counter sales were booming…
After 2 years of the pandemic, U-POL Australia, and the entire economy faced countless shortages, and unprecedented uncertainty. By ordering enough product to counter these shortages, we were able to have the stock when no one else could, allowing people to complete their projects, and supply the car repair industry with products to keep them above high tides. When the automotive industry was at its lowest U-POL Australia came out on top.