Marine Repair with ISOPON FASTGLAS
Written by Kerrie Goodall
As far as the Marine industry is concerned, one of the biggest problems above the surface is corrosion. Rust is generally something you can't escape on the water, and it can cause some pretty nasty damage to any vessel over time. However, there are ways to prevent and preserve your vessel from rust eating away at your pride and joy above deck…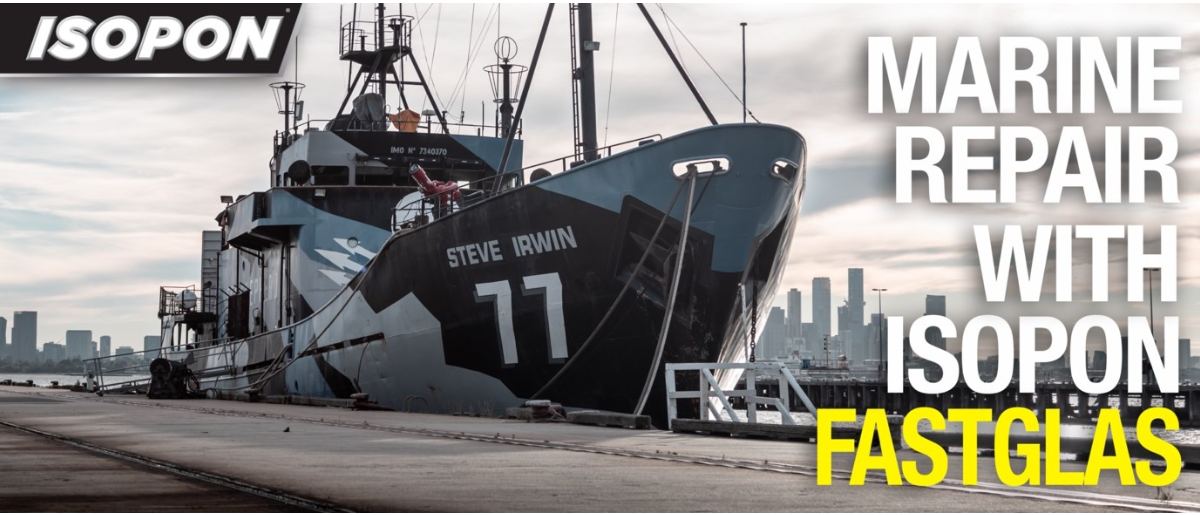 After working over three years restoring the MV Steve Irwin I have encountered my fair share of what seems like never ending rust spots. With the help of a few key products, it's never been easier to treat, and repair this type of damage to make sure the rust doesn't come back.
Back in 2019 I was presented the opportunity to restore a piece of maritime history, the MV Steve Irwin. For over ten years this ship served and protected our marine wildlife in protest alongside Sea Shepherd. Named after one of Australia's most precious wildlife activists and previous crew member, the MV Steve Irwin was deemed not seaworthy and was ready to be sold for scrap. After taking it into my hands, I have spent countless hours restoring this piece of history to its former glory to give tourists and members of the community the opportunity to understand and appreciate how important this vessel was for marine preservation… and with consumer friendly product ranges such as ISOPON, you can repair virtually any holes in your boats and vehicles in the comfort of your own driveway.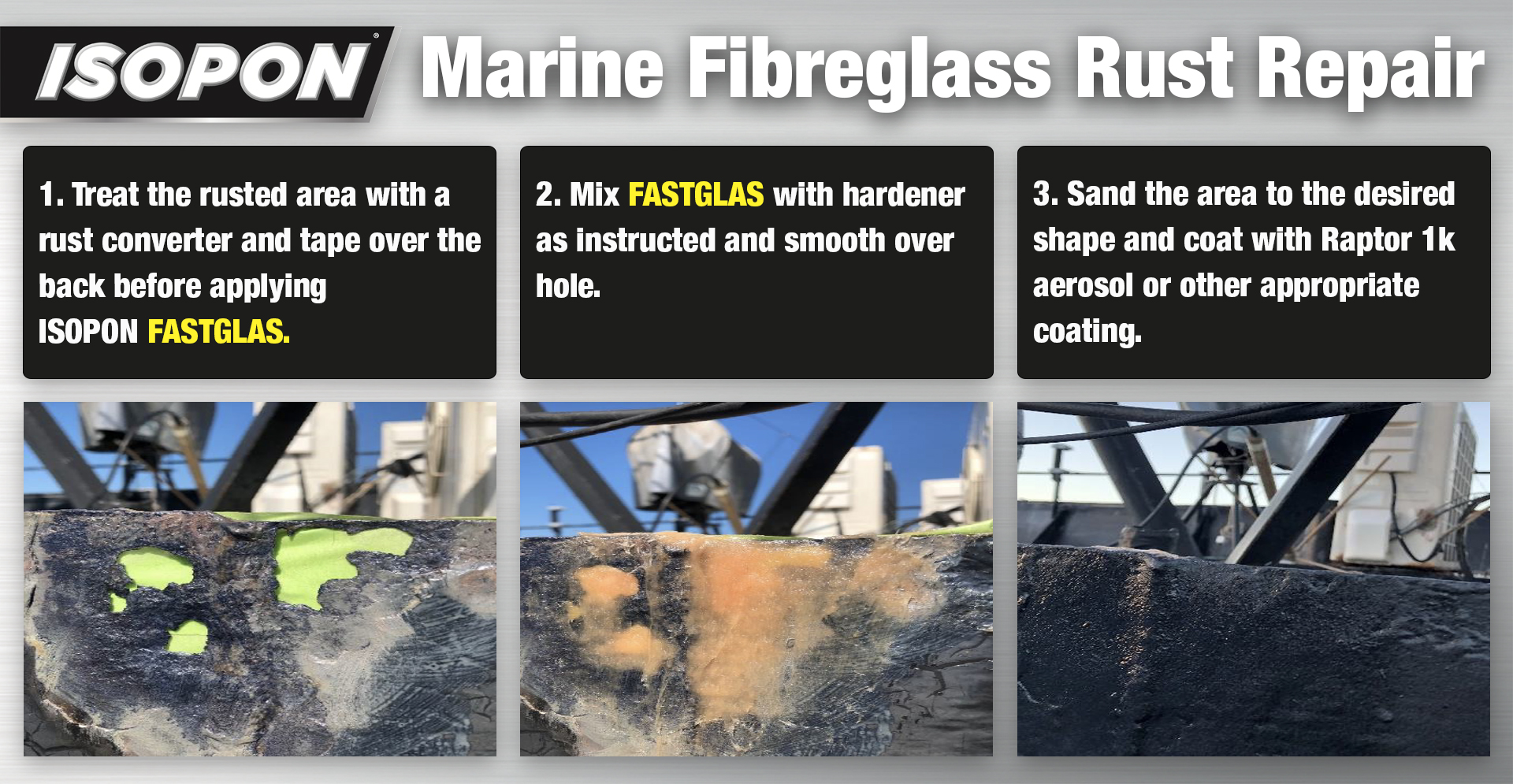 As part of repairing the MV Steve Irwin, the ships dog 'Admiral' aka Adi noticed a large rust through on the port bridge door thresh hold. It was decided not to grind this out and re weld as it is not structural and there is potentially flammable material as internal lining. Fibral is a short strand, fibre glass filler putty that is ideal for bridging small holes. However, this was way too big – possible but not practical. What to do? – Give the ISOPON FASTGLAS fibreglass repair kit a go. It comes with everything you need to finish the job; Fibreglass mat, resin, hardener, gloves and mixing cup. It was so easy to quickly, and safely cover the damaged area making a tough water tight seal that will be trimmed off at the bottom as the finishing touch. If you have a repair job like this on steel, timber, bricks, or fibreglass consider ISOPON FASTGLAS to do the job properly.